Paul M. Glickman, Esq., Partner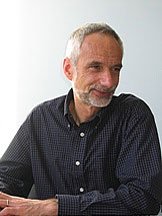 Paul Glickman represents clients before the Massachusetts Office of Bar Counsel and the Board of Bar Overseers. He maintains an active immigration practice, specializing in immigrant and non-immigrant visa applications, Immigration Court and Board of Immigration Appeals proceedings and asylum applications. Attorney Glickman also represents small businesses for business formation, contract development and interpretation and all manners of dispute resolution, including negotiation, mediation and litigation. As a former Federal Prosecutor, attorney Glickman provides skilled criminal defense representation, including representing clients who have criminal defense and immigration related issues. He is a longstanding member of the CJA Appeals Panel for the First Circuit Court of Appeals.
In 2001, Attorney Glickman was recognized with the Panel Attorney Award from PAIR the Political Asylum/Immigration Representation project. As a Partner at Glickman Turley, Attorney Glickman has served on the Hearing Committee of the Massachusetts Board of Bar Overseers, as Co-Chair of the Boston Bar Association Immigration Law Committee and Co-Chair of the Litigation Committee of the Massachusetts chapter of AILA, the American Immigration Lawyers Association
A former federal prosecutor of white collar bank and securities fraud, Mr. Glickman has 35 years' experience in the courtroom and with intricate financial issues. His past employment includes United States Department of Justice, Trial Attorney, New England Bank Fraud Task Force, Chief of Enforcement of the Massachusetts Securities Commission, Deputy Chief of the New York Attorney General's Litigation Bureau, and Director of Litigation for the Massachusetts Attorney General's Government Bureau. He has successfully negotiated complex federal director/officer liability cases on behalf of officers and shareholders. He has experience representing clients in cases involving mail fraud, wire fraud, securities fraud, financial fraud, and bank fraud.
Mr. Glickman is skilled in all aspects of dispute resolution, from mediation to trial litigation. He is a trained negotiator and tailors his representation to assure the client's interests are best served.
Mr. Glickman received his JD from New York University School of Law in 1975 and his B.A. from Brandeis University in 1972. He completed the Harvard University Mediation Program in 1999. Mr. Glickman is a member of the American Immigration Lawyers Association and the national Immigration Project.
Mr. Glickman has had numerous reported cases with important results. Representative cases include United States vs. Ottens, 74F, 3rd 357 (2nd Cir. 1996), State of New York v. Brooklyn Psychosocial Rehabilitation Institute, 185 A.D. 2d 230, cert. den. 510 U.S. 862 (N.Y. App. Div. 1992), and Bowen v City of New York, 476 U.S. 467 (1986). Attorney Glickman successfully argued a motion for reconsideration of a 262 month federal criminal sentence in United States v. Godin, 522 F3d 133 (1st Cir. 2008) He has also successfully litigated and argued many Motions for New Trial in Massachusetts on behalf of immigrants and criminal defendants.
Mr. Glickman is also a legal counsel to the Newton Democratic City Committee.
Areas of Practice:
Attorney Discipline
Immigration, Asylum and Extradition
Small Business Representation including Commercial Litigation
Securities Arbitration and Regulation
Criminal Defense
Mediation
Bar Admissions:
New York, 1976
Massachusetts, 1988
U.S. District Court District of Massachusetts, 1988
U.S. District Court Southern District of New York, 1979
U.S. District Court Eastern District of New York, 1979
U.S. District Court Northern District of New York, 1980
U.S. District Court of the District of Columbia, 1982
U.S. Court of Appeals 1st Circuit, 2002
U.S. Court of Appeals 2nd Circuit, 1979
U.S. Court of Appeals District of Columbia Circuit, 1981
U.S. Supreme Court, 1985
Education:
New York University School of Law, New York, New York, 1975
J.D.
Brandeis University, Waltham, MA, USA, 1972
A.B.
Honors: Cum Laude
Representative Cases:
United States v. Scott, 564 F.3d 34 (1st Cir. 2009)
United States v. Gerhard, 615 F.3d 7 (1st Cir. 2010)
United States v. Ottens, 74 F. 3d 357 (2nd Cir. 1996)
Perales v. Heckler, 751 F. 2d 95 (2nd Cir. 1972)
State of New York v. Brooklyn Psychosocial Rehabilitation Institute, 185 A.D. 2d 230, cert.den. 510 U.S. 862 (N.Y. App. Div. 1992)
Bowen v. City of New York, 476 U.S. 467 (1986)
United States v. University Hospital, 329 F. 2d 144 (2nd Cir. 1984)